A patient with fibromyalgia requests that the care be more human after what happened to her doctor
Reflection in social networks about how physicians should deal with the sick.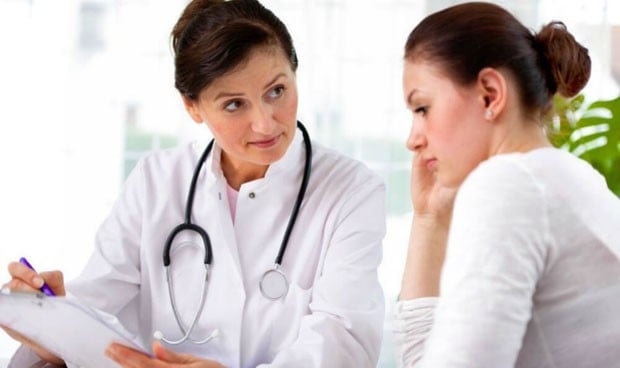 Seneca said that the doctor can not cure well if he does not have the patient present. That is to say, if this 
close link between the professional and the patient
 is not 
humanized,
 the therapy may be incomplete. This reflection, which may seem very obvious in theory, sometimes does not apply as it should in practice. So much so that many patients even become 
suspicious of medicine
 , the 
treatment
 of their disease or the specialist. Proof of this has been the 
testimony of a young woman with fibromyalgia
through her Twitter profile. "I'm scared, very afraid and nervous," so he 
a thread telling his experience
with the one who was the doctor who attended her and who again had an appointment with her. 
"The last time I left crying from her office because of her superb way of treating me," the patient confesses, adding that the specialist "did not let her talk either."
Mainly, the author of the Twitter thread uses this platform as a claim to ask professionals to have more humanization in the care given to patients affected by fibromyalgia or any other pathology. "If any doctor reads about my fear and nervousness, please be aware or have your colleagues take it, to those who can, on how they should treat us. I do not think it's normal to be afraid of doctors, or to leave crying from their consultations for the treatment received, "he explains. 
In particular, fibromyalgia is a disease that affects mainly women and that is characterized by generalized, disabling and chronic pain. It is for this reason that this patient asks for this treatment from the doctors and that they remember that "the disease already treats us very badly". 
The comment, which now exceeds 60 retweets and 150 likes, has generated some debate between some users and others . There have also been people who have joined and shared situations in which health professionals had not applied a correct treatment on them. "With a report in hand I was told by a doctor that I did not have fibromyalgia. In short, she was a hysteric, "says a user affected by this disease that reveals that she reported and
ref:https://www.redaccionmedica.com/virico/noticias/-no-es-normal-salir-llorando-de-la-consulta-medica-por-el-trato-recibido–9438